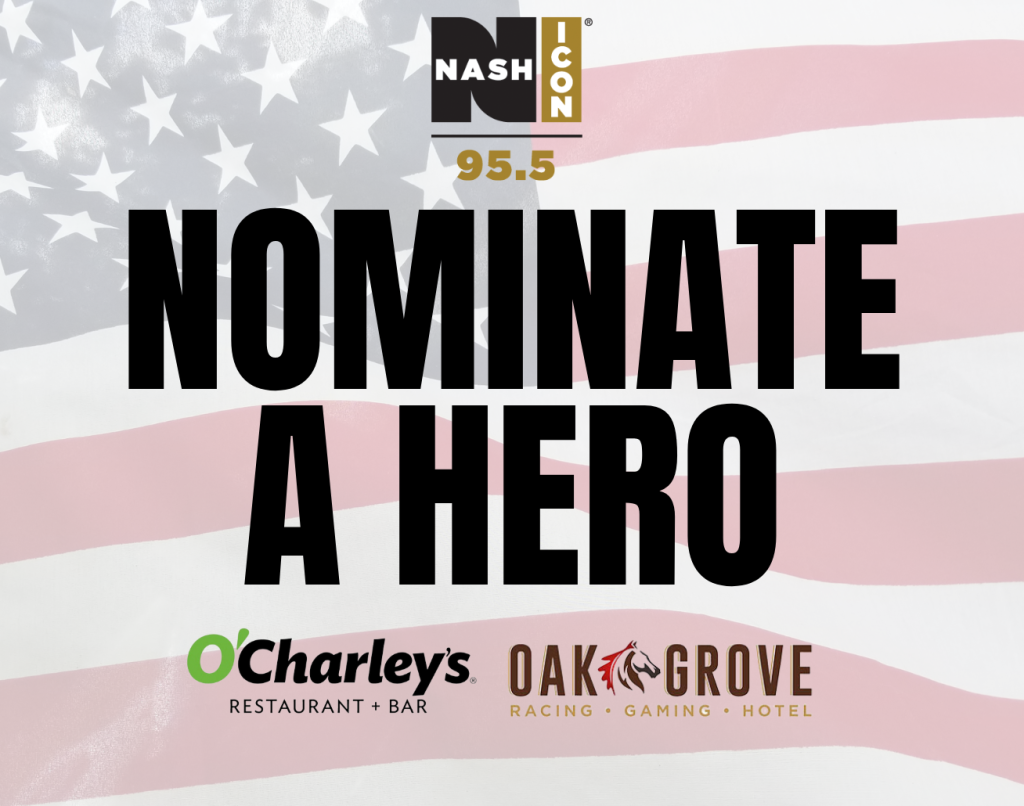 95.5 Nash Icon is excited to partner with O'Charleys AND our friends at Oak Grove Racing, Gaming & Hotel to Salute our U.S. Military Veterans and Active Duty Members all year long!
Salute your deserving local veteran or active duty member by nominating them here for a chance to win a $150 O'Charleys gift card (dinner on us) to thank them for their service!
Not only will our winners take home the O'Charley's gift card, but our Monthly Heroes will also get the Oak Grove Racing, Gaming and Hotel VIP Experience at Oak Grove – which includes a complimentary overnight hotel stay AND complimentary dinner for two!
Special thanks to O'Charleys!
Special thanks to Oak Grove Racing, Gaming & Hotel!
MARCH 2023 WINNER: Nicholas Grant, Nominated by Nichole Grant
I raised nicholas as a single mother. The struggles were many to say the least. He watched me go through heartbreak after heartbreak. And still somehow came out the other side the most perfect version of me that I could ever wish for. He's kind, he's smart, Hilarious, Loving, Devoted And he has the biggest heart of anybody i've ever met in my entire life. In his two years that he has been in the Navy I have witnessed this boy literally give the clothing off of his back to a homeless man who had none. He talked another homeless man off of a bridge who was wanting to take his own life after he himself had been sitting in the hospital for 9 hours. And was told he had to have surgery and have no family in the state that he stationed in. Another time he helped a veteran with alzheimer's find his way home. Literally looked for the old man's vehicle, found his identification, and took him home. I don't know anybody more deserving than my sweet son shine.
Nominate your hero below.